LIVEGOOD INSTANT YOUTH BODY CARE
Instant Youth Body Care is a product that can help you take care of your skin and keep it looking healthy and young. With its special formula, Instant Youth Body Care can help reduce the appearance of wrinkles and fine lines on your skin, making you look and feel younger. It's like a magic potion for your skin!
One of the great things about Instant Youth Body Care is that it's very easy to use. You simply apply it to your skin and massage it gently. It doesn't take long for the product to start working, so you'll see results almost instantly. That's why it's called "Instant Youth Body Care"!
Instant Youth Body Care is also very safe to use. It's made with natural ingredients that are gentle on your skin, so you don't have to worry about any harmful side effects. You can use it as often as you like, and it won't harm your skin in any way.
Another great thing about Instant Youth Body Care is that it can be used by people of all ages. Whether you're a kid or an adult, you can benefit from using this amazing product. It's never too early or too late to start taking care of your skin, and Instant Youth Body Care makes it easy and fun to do.
In conclusion, if you want to keep your skin looking young and healthy, then you should definitely give Instant Youth Body Care a try. It's a simple and effective way to take care of your skin and keep it looking its best. Plus, it's safe and easy to use, so you can use it with confidence. So why wait? Try Instant Youth Body Care today and see the amazing results for yourself!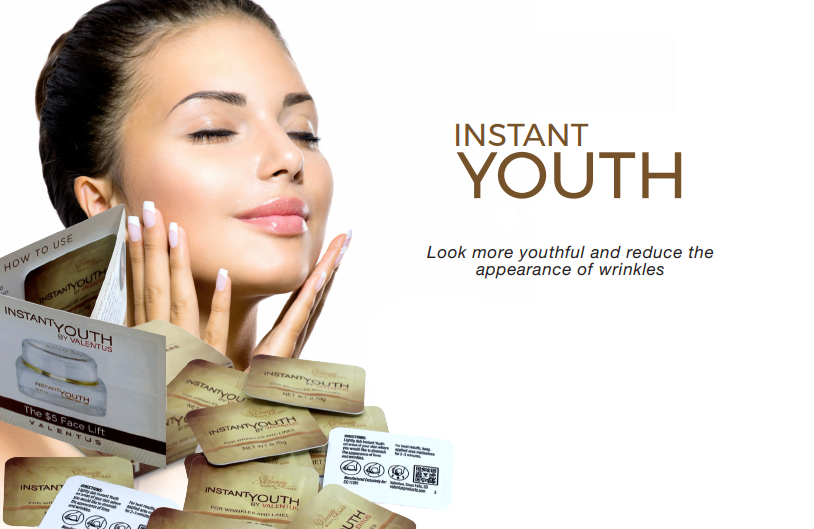 ---
BENEFITS OF INSTANT YOUTH BODY CARE
More even skin tone
Reduced appearance of fine lines and wrinkles
Increased hydration levels in the skin
Improved firmness and elasticity of the skin
Reduction in the appearance of age spots or sun damage
Boosted collagen production in the skin
Enhanced skin radiance and brightness
Protection against environmental stressors that can damage the skin
Increased confidence and improved self-esteem due to a more youthful appearance.
---
Key Ingredients
Water, sodium Silicate, Gamma amino, Butyric acid, Glycerin, Magnesium, Aluminum Silicate, Butylene glycol, 3-amin0propane, Sulfonic acid, retinol, pentylene glycol, calcium, hydroxymethyl, ine, palmitate, Sativa, Caramel, Tetrasodium, Acci berry
---
Quantity
---
How To Use
You can apply the Instant Youth solution by dabbing it on the areas of your skin that have fine lines and wrinkles.
Allow the solution to dry on your skin, and you will notice visible improvements in the appearance of those lines and wrinkles almost instantly.
---
Recommendations
For optimal results, it is recommended to use 2-3 containers of the product.
---
Suitable